This video shows an ovarian cyst and its removal using a laparoscopic technique.
This free video was produced by the US Navy as training for medical personnel in isolated settings. It was included on the Operational Obstetrics & Gynecology CD. It may be freely downloaded.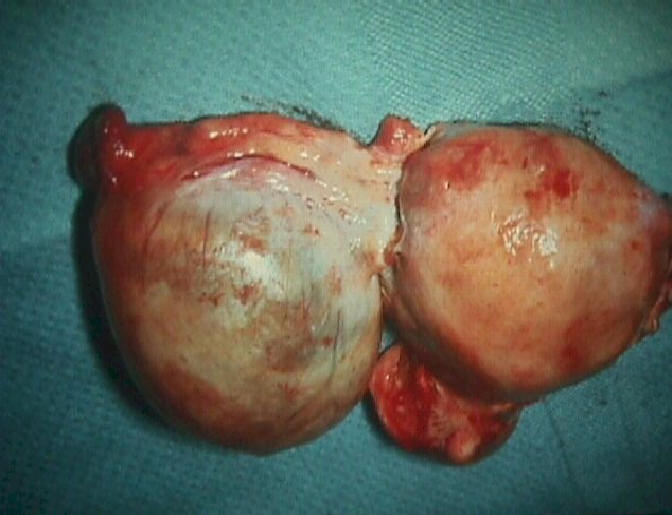 Left Ovarian Cystectomy
"The normal right tube and ovary are inspected."
"The left ovary contains a 5 cm simple cyst which causes the patient pain."
"Cautery opens the ovarian capsule."
"The initial opening is enlarged and the cyst peeled away from the ovarian capsule."
"As progress is made, the opening in the ovarian capsule is enlarged."
"After decompression of the cyst, the remaining cyst wall is teased away from the ovary."
"With removal of the cyst wall, the ovary is inspected for bleeding."
"The loose ends of the ovarian capsule are left open and not sutured. After healing, the ovary will look and function normally."