This video shows the normal vaginal delivery of a baby.
The free, short version was produced by the US Navy as training for medical personnel in isolated settings. It was included on the Operational Obstetrics & Gynecology CD. It may be freely downloaded.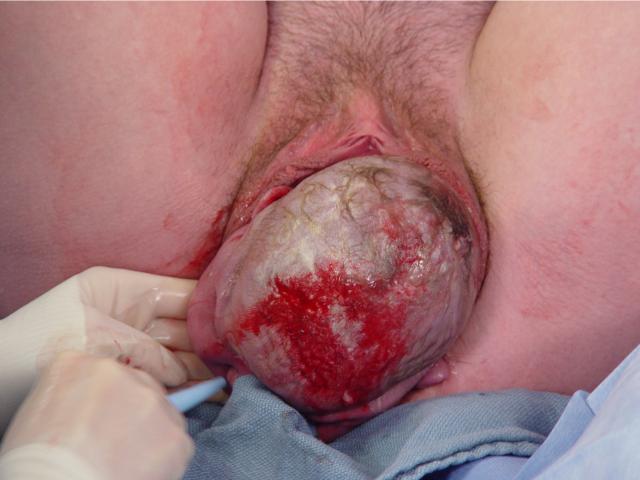 Delivery of a Baby
"With each contraction, the perineum bulges and she loses some amniotic fluid."
"As the head descends through the birth canal, it becomes visible at the vaginal opening."
"After crowning, the head delivers."
"The baby is gently extracted."
"The cord is clamped and cut."
"While examining the perineal laceration, the placenta separates."
"The placenta is delivered with maternal pushing efforts."
"The placenta is inspected for completeness."