This video demonstrates how to identify and treat Bartholin cysts and abscesses at the opening of the vagina. The primary treatment consists of surgical drainage and placement of a Word Catheter.
The free, short version was produced by the US Navy as training for medical personnel in isolated settings. It was included on the Operational Obstetrics & Gynecology CD. It may be freely downloaded.
The longer version was produced by the Brookside Associates for civilian training. It is 5-minutes in length and is available for download. The same video but in high-resolution is available on CD or DVD.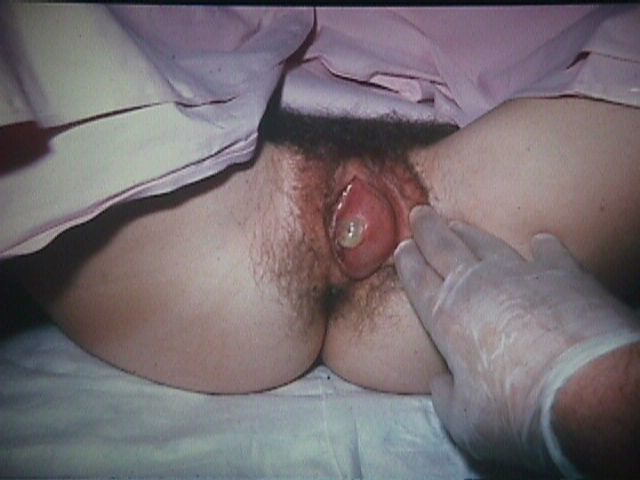 Bartholin Abscess
"A left Bartholin duct cyst is identified at the vaginal opening."
"Stabilizing the cyst with thumb and forefinger, local anesthetic is given."
"A scalpel penetrates through the skin and into the cyst cavity, releasing the cyst fluid."
"A hemostat confirms the cyst is now open and draining."
"A 'Word' catheter is inserted into the cyst cavity to keep the drainage tract open for several days."
"To keep the Word catheter in place after insertion, the balloon tip is inflated with several cc of sterile water."