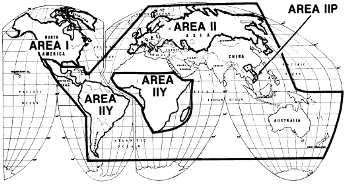 TABLE OF CONTENTS
INTRODUCTION
1 IMMUNIZATIONS/DISEASE REPORTING
Section I. Purposes of Immunization/Personnel Eligible for the Army Immunization Program

Section II. Basic References Governing the Army Immunization Program

Section III. Exemptions and Waivers from Immunization

Section IV. Types of Immunity and Types of Immunizing Agents

Section V. Reactions and Side Effects to Immunizations.

Section VI. Precautions to Use When Handling and Storing Immunizing Agents

Section VII. Immunizations Required for Foreign Travel

Section VIII. Forms Used for Recording Immunizations

Section IX. Reportable Communicable Diseases

Exercises
2 IONIZATION, MICROWAVE, AND LASER INJURIES
Section I. Ionizing and Nonionizing Radiation

Section II. Microwave Radiation

Section III. Laser Radiation

Exercises
3 DROWNING AND NEAR DROWNING
Section I. General Considerations of Drowning and Near Drowning

Section II. On-the-Scene Treatment/Management of Drowning / Near Drowning Victims

Section III. Hospital Treatment/Management of the Near Drowning Victims

Exercises
4 HEAT INJURIES
Section I. Characteristics/General Findings of Heat Injuries

Section II. Mechanisms for the Regulation of Temperature in the Human Body

Section III. Heat Transference Mechanisms

Section IV. Factors Affecting Heat Injuries

Section V. Heat Cramps

Section VI. Heat Exhaustion

Section VII. Heatstroke

Section VIII. Prevention of Heat Injuries

Exercises
5 COLD INJURIES
Section I. Characteristics/General Findings of Cold Injuries

Section II. Nonfreezing Cold Injuries

Section III. Freezing Cold Injury: Frostbite

Section IV. Hypothermia

Section V. Sensitization to Cold Injuries

Exercises
------------------------------------------
LESSON 1
IMMUNIZATIONS/DISEASE REPORTING
Section I. PURPOSES OF IMMUNIZATION/PERSONNEL ELIGIBLE FOR THE ARMY IMMUNIZATION PROGRAM
1-1. INTRODUCTION
The immunization procedures for the United States armed forces are regularly evaluated and updated. Requirements are precisely related to the geographic area of military duty; therefore, the world is divided into four areas.
a. Area I. United States, Canada, Greenland, Iceland, Kwajalein Atoll, Guam, Pacific Islands east of the 180th meridian, North and South Polar regions including the Antarctic continent, Bermuda, Bahama Islands, Baja California, and the area in Mexico north of a line 50 miles south of the United States-Mexico border.

b. Area II. All areas outside Area I, including Areas IIP and IIY.

c. Area IIP (Plague). Cambodia, Laos, and Vietnam.

d. Area IIY (Yellow Fever). Central America southeast of the Isthmus of Tehuantepec, Panama, South America, and Africa south of the Sahara.
1-2. PURPOSES OF IMMUNIZATION
a. A person can become immune to some diseases naturally by having the disease. However, if a person wants to acquire a certain kind of immunity at a particular time, it is difficult to predict whether the natural process will occur, when it will occur, or whether the infection will cause a severe or fatal disease. It is often desirable to develop immunity safely, with certainty, at certain times, and in certain people.
b. It is desirable for members of the armed forces to have immunizations to conserve their fighting strength by preventing personnel from having diseases which might interfere with the accomplishment of the military mission. Historically, more soldiers have died from diseases which today can be prevented than have died from enemy weapons. Immunizations assure that military units can perform their mission anywhere in the world without delay or detention in travel and without the danger of disease.