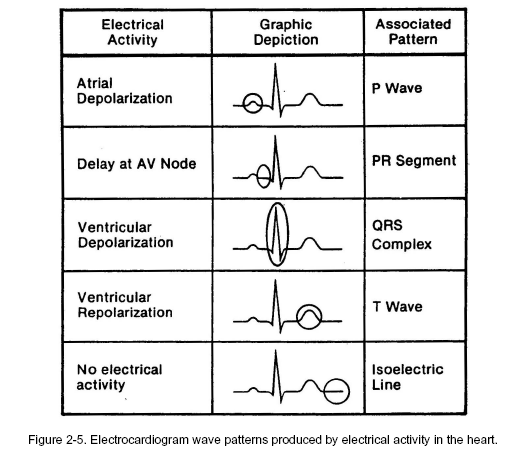 INTRODUCTION
In this subcourse, you will study cardiac arrest; basic life support, to include rescue breathing; chest compressions; and recognition and treatment of cardiac dysrhythmias. This information will aid you in maintaining and improving the health of soldiers. In that pursuit, do your best to achieve the objectives of this subcourse.
Subcourse Components:
This subcourse consists of three lessons:
Lesson 1 Basic Cardiac Life Support.

Lesson 2 Dysrhythmia Recognition and Treatment.

Lesson 3 Cardiac Arrest.
TABLE OF CONTENTS
INTRODUCTION
1 BASIC CARDIAC LIFE SUPPORT
Section I. General Information.

Section II. Rescue Breathing

Section III. Chest Compressions

Section IV. One-Rescuer Method CPR

Section V. Two-Rescuer Method CPR

Section VI. CPR Complications/CPR Termination

Exercises
2 DYSRHYTHMIA RECOGNITION AND TREATMENT
Section I. Dysrhythmia

Section II. Electrophysiology

Section III. Rhythms/Heart Blocks

Exercises
3 CARDIAC ARREST (DEFIBRILLATION)
Section I. Review of the Cardiovascular System and the Respiratory System.

Section II. General Considerations Regarding

Cardiac Arrest

Section III. Major Management Techniques of Cardiac Arrest.

Section IV. Cardioversion